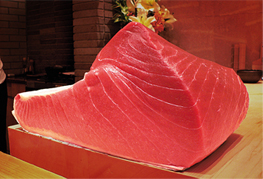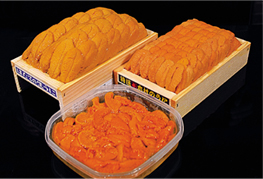 Wild fresh bluefin tuna and sea-urchin
The essential sushi shop menu item is tuna. At Sushi-ichi, we are very particular about our tuna. Our staff purchase stock directly from a tuna distributer called Hicho which is ranked in the top 5 at Tsukiji Market.
We carefully select wild Japanese tuna - which is very difficult to get because catches are small - and always ensure that we prepare the very highest quality product.
In the same way, one of the things that this shop is very strict about is providing sea-urchin that was purchased at the first auction of that day.